The Dominican Republic assumes the Presidency of the Ibero-American Initiative to Prevent and Eliminate Violence against Women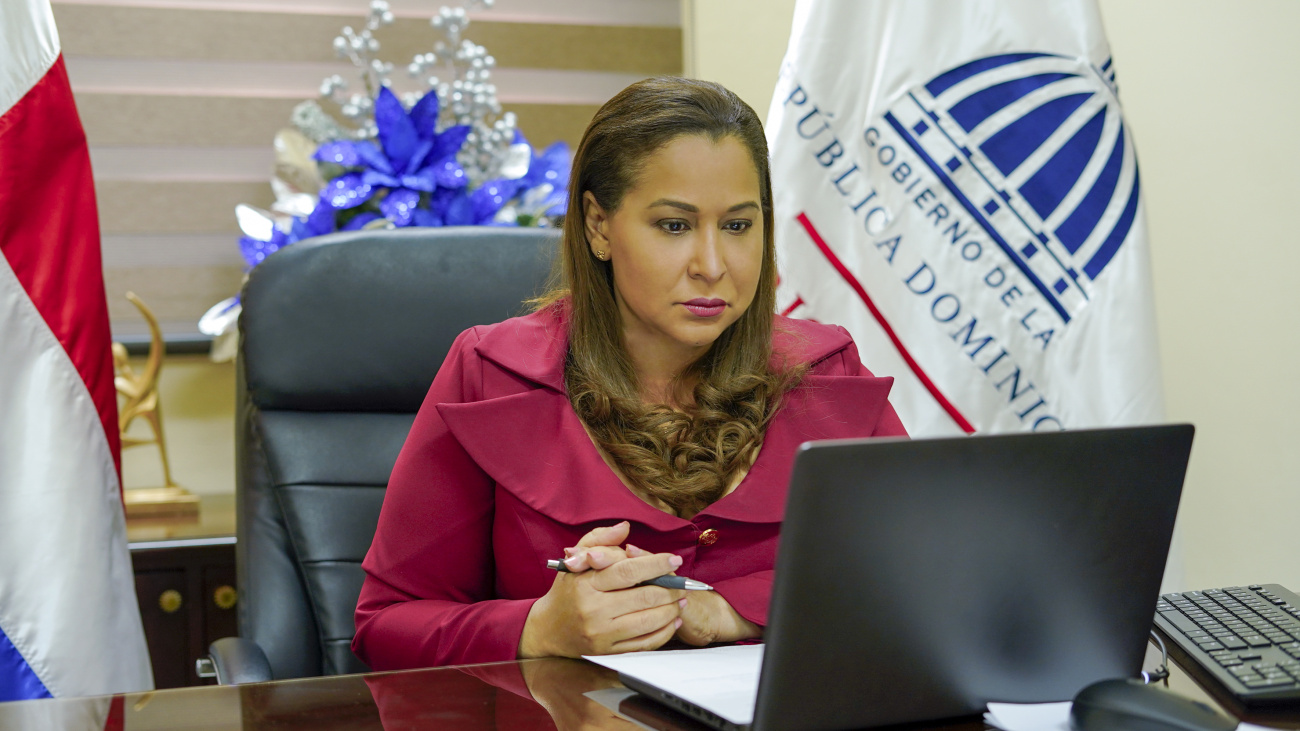 Dec 18, 2021
Santo Domingo – Mayra Jimenez, Minister of women's affairs, stated "It is of great satisfaction for the Dominican Republic to take on this responsibility given the Dominican government has committed to prioritizing the elimination of violence against women".
After being confirmed as President of the Ibero-American Initiative to Prevent and End Violence against Women, the Minister of Women's Affairs thanked countries that attended the meeting for entrusting their confidence in the Dominican Republic and assured she would dedicate her time and experience to ensuring the achievement of proposed objectives.
She reminded participating countries that the Initiative originated in the first Ibero-American Meeting of Foreign Ministers held in Andorra in November 2019, in which the Ibero-American General Secretariat was instructed to begin a consultation process to determine interest in establishing a program or initiative on the prevention and elimination of all forms of violence against women. This consultation process concluded in a proposal that was approved at the XXVII Ibero-American Summit of Heads of State and Government held in Andorra in April 2021, as an Ibero-American initiative with the adherence of 11 countries.
The Dominican Republic assumes the Presidency of the Initiative until the XVIII Ibero-American Summit of Heads of State and Government of Santo Domingo to be held in November 2022, after which Spain will take over for the period 2022-2023.
The virtual meeting was led by Ms. Addy Then, Technical Vice Minister of Planning and Development of the Dominican Republic and was attended by representatives of the member countries of the Initiative: Andorra, Argentina, Bolivia, Chile, Colombia, Spain, Mexico, Peru, the Dominican Republic and Uruguay. Ecuador, El Salvador and Panama were also present as guests.
Participants agreed to hold the next virtual meeting in January, to review all issues related to the establishment of the Initiative's Technical Unit and to discuss the priorities for the Annual Operating Plan (POA) for 2022.